I love meaningless on line tests, which probably download a ton of tracking cookies. But....fun anyway.
I've always wanted a Corvette. Well, either that or a big fat chrome grinned 1948 Buick.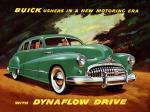 I'm a Chevrolet Corvette!
You're a classic - powerful, athletic, and competitive. You're all about winning the race and getting the job done. While you have a practical everyday side, you get wild when anyone pushes your pedal. You hate to lose, but you hardly ever do.

Take the Which Sports Car Are You? quiz.


Take the test
Sorry for the cruddy pictures, but the Corvette shot that came with the test results rudely pushed itsway into the right hand column and messed up the web page. I guess you get the idea anyway.